Product Specifications:
1. Rated Voltage: AC100 - 125V
2. Rated Current: 10A (Max) Resistive load.
3. AC Frequency: 50-60Hz
4. Wireless Standard: Wi-Fi 2.4GHz b / g / n
5. Maximum Power: 2200W for 220V, and 1100W for 110V
6. Packing: 1pack(1pc per box),
2pack(2pcs per box)
4pack(4pcs per box)
8. Instruction: 1pc


Product Features:
1. Remote switch / smart timing
Control your home appliances at anytime and anywhere, and you can turn on / off those devices through your smartphones controlled by IOS or Android system.
Time setting:
You can plan and set a specific time to automatically turn on / off your home appliance in the living room, kitchen, bedroom, or bathroom, which helps save electricity.

2. Alexa voice control / plug and play
This smart plug allows voice control with Amazon Echo, Echo Dot or Echo Show. Simple and quick operation by scanning the QR code to download app (App Store / Google play Store)
This smart plug also allows voice control with Google Home, and it support IFTTT.

3. Intelligent grouping control / real-time monitoring anomalies
Energy-saving and safe, reduce equipment wasting electricity, while effectively preventing high-power equipment from heating by using too much power, protecting the working life of the equipment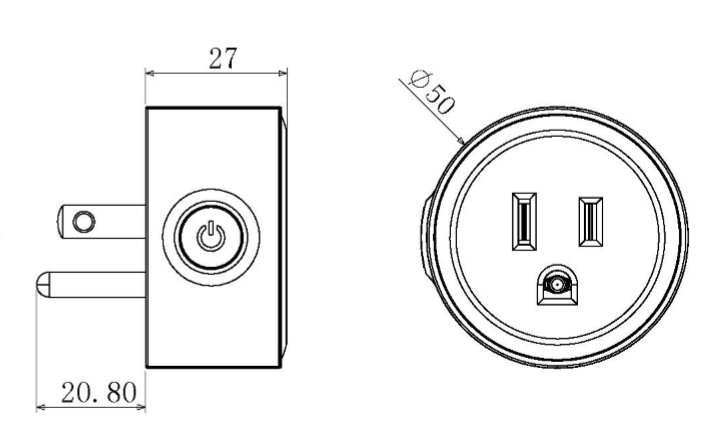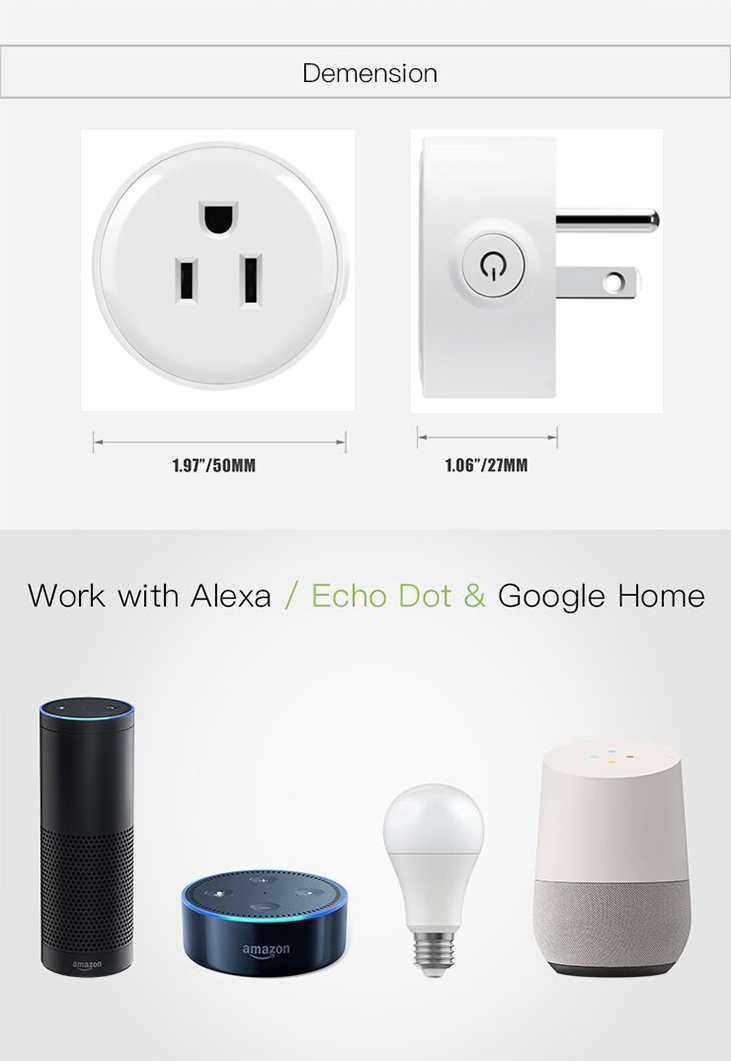 Your cart is currently empty.